Sticky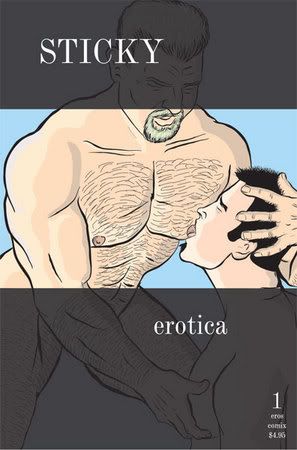 Eros Comix, the profitable adults-only label from Fantagraphics, mostly publishes straight comics.
Sticky
is a welcome exception. The guys are masculine, hairy and (surprise!) realistic in body-type.
This
Gay Comics List review
of the first issue has art samples to browse, as does the site of artist
Steve MacIsaac
.
(
Postmodern Barney
brought
Sticky
to my attention, although he didn't post any links. Looking forward to his review.)