Teen Bear Redux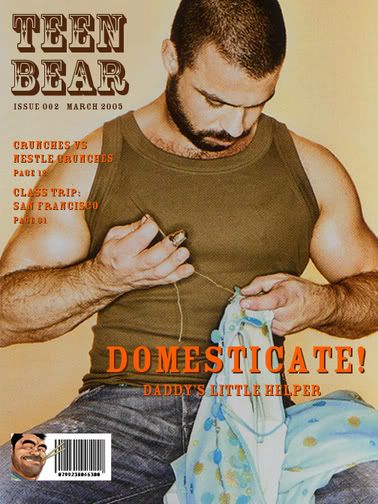 There's a new
Teen Bear cover
and
interior spread
. Your favorite fake magazine is apparently a regular feature over at
the GenEx blog
. Real t-shirts are apparently coming this summer.
My favorite bit? The fact that barcode includes an image from Go Fujimoto of
JapanamationBears.com
. I'd be willing to bet that both GenEx and ThoughtNot (who is now using that same Go Fujimoto image
as a mascot
) discovered Go's work from this
Fleshbot entry
, which was suggested by me. I've blogged Go's work
twice
now
.
(Previously on A Bear in the City:
Teen Bear
and
Return to Teen Bear
.)